We are Habitat for Humanity Newfoundland and Labrador Inc., an affiliate of Habitat for Humanity Canada. Incorporated as a charitable non-profit organization in Newfoundland and Labrador in May 1994, Habitat NL assists low income families achieve home ownership by mobilizing local communities, volunteers, materials and financial resources through supportive, wide ranging partnerships.
To enable families to have the pride of homeownership through affordable housing, delivered through a team of volunteers and partners.
Housing for all: We believe that access to safe, decent and affordable housing is a basic human right that should be available to all.
Human Dignity: We believe in the worth and dignity of every human being. We respect the people we serve and those that help us in this effort and recognize them as our greatest resource.
Partnership: We believe we can best achieve our mission through meaningful and mutually-beneficial partnerships with others.
Faith in Action: We believe that faith is lived through action. Building on our Christian foundation, we serve and work with people of all faiths and beliefs in a spirit of justice and compassion.
Diversity and Inclusiveness: We believe there is a role for everyone committed to our vision, mission and values and we seek to enrich our organization through diversity.
To select families in need of adequate, suitable and affordable housing and to nurture ongoing relationships with habitat homeowners.
To mobilize kindred agencies, church and service organizations, local communities, volunteers, Habitat families, and the business community in the provision of land, labour, materials and financial resources.
To build modest homes in keeping with Habitat principles and local community standards.
To promote the ideals of Habitat for Humanity and the ongoing sense of commitment and community amongst the partnerships.
A world where everyone has a safe, decent, and affordable place to live.
Jill Snow (Chair)
Laura Synyard (Past Chair)
Campbell Jamieson (Treasurer)
Colin Ryan
Miranda Gosse
Glen Belbin
Leslie Penney
Aaron Dawe
Colin Pennell
Sarah Anthony
Neil Coombs
Dave Leonard
Sam Heron
Alexis Foster
Sandra Whiffen (Executive Director)
Daphne LeDrew (Accountant)
Erin Butler (Manager of Family Services & Volunteer Engagement)
​
Jon Rossiter – ReStore Manager
Brad Mulrooney – ReStore Donation Ambassador
Habitat for Humanity NL is currently seeking interested individuals to join our volunteer Board of Directors.
​Charitable Registration Number 89130 4743 RR0001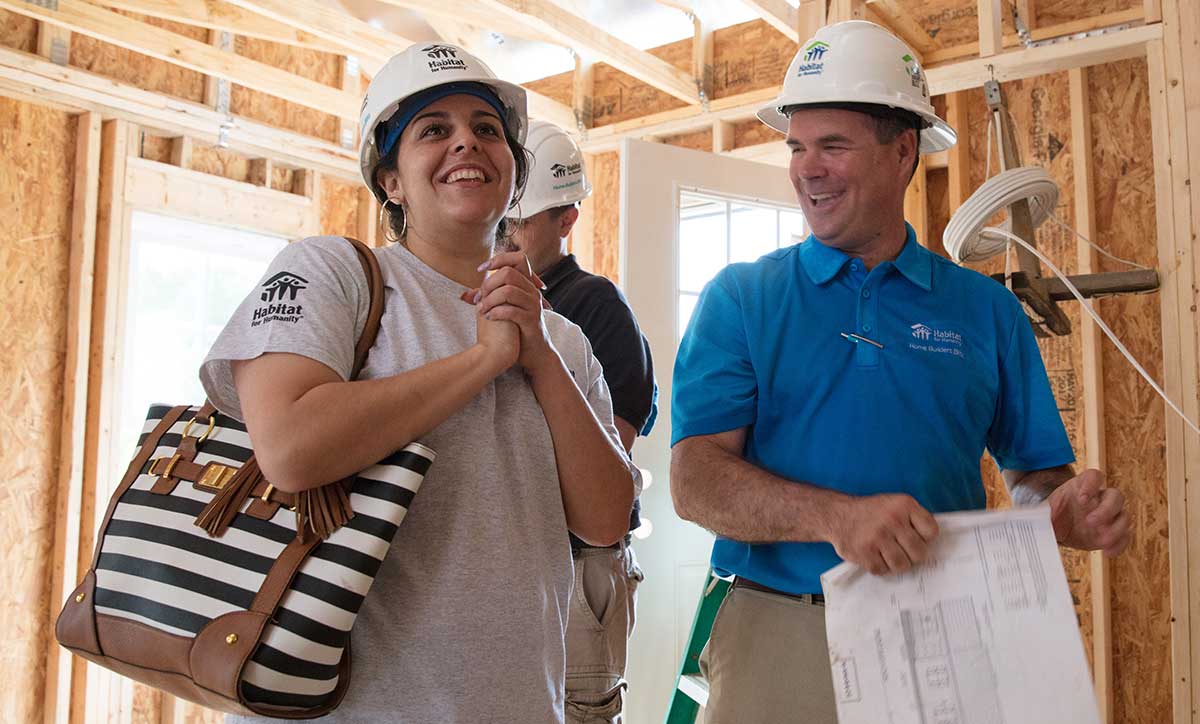 Through our unique affordable home ownership program, we offer families a hand up, empowering them to build strength, stability and self-reliance.