Habitat for Humanity accepts donations of quality new and used building materials, furniture, appliances and other goods from individuals and businesses and sells them at the ReStore.
All proceeds from the Habitat NL ReStore support Habitat for Humanity builds in Newfoundland and Labrador. The Habitat NL ReStore reuses and recycles goods and diverts great stuff from the Robin Hood Bay landfill, helps families attain home ownership, and offers great bargains on great goods.
Are you renovating? Is your home or business overstocked? Don't know what to do with that great chair you don't use anymore?
The ReStore wants it! The ReStore is always looking for new and used goods.
The ReStore business is built on donations from individuals and businesses. Your goods help a family to a home, clear out your home or business, and keep good things out of the landfill. Donating to the ReStore is green action that builds community!
The ReStore accepts donations two ways:
Donations can be brought into the ReStore from 9:00am – 5:00pm, Monday to Saturday.
Collected from your location in St. John's and surrounding area at a scheduled time. Call (709) 753-2721. Click here to book a pickup online.
The ReStore does not have a drop-box. Please do not leave donations outside the store. We appreciate the good will of all donors, but accept only items that are likely to be purchased by our customers. Habitat for Humanity reserves the right to decline products that are not in re-sellable condition.
Want to book a donation pickup online?
Click below!
The ReStore sells quality new and used building materials, furniture, appliances and other goods. The ReStore is perfect for anyone who likes a great deal, believes in recycling and wants to support affordable home ownership.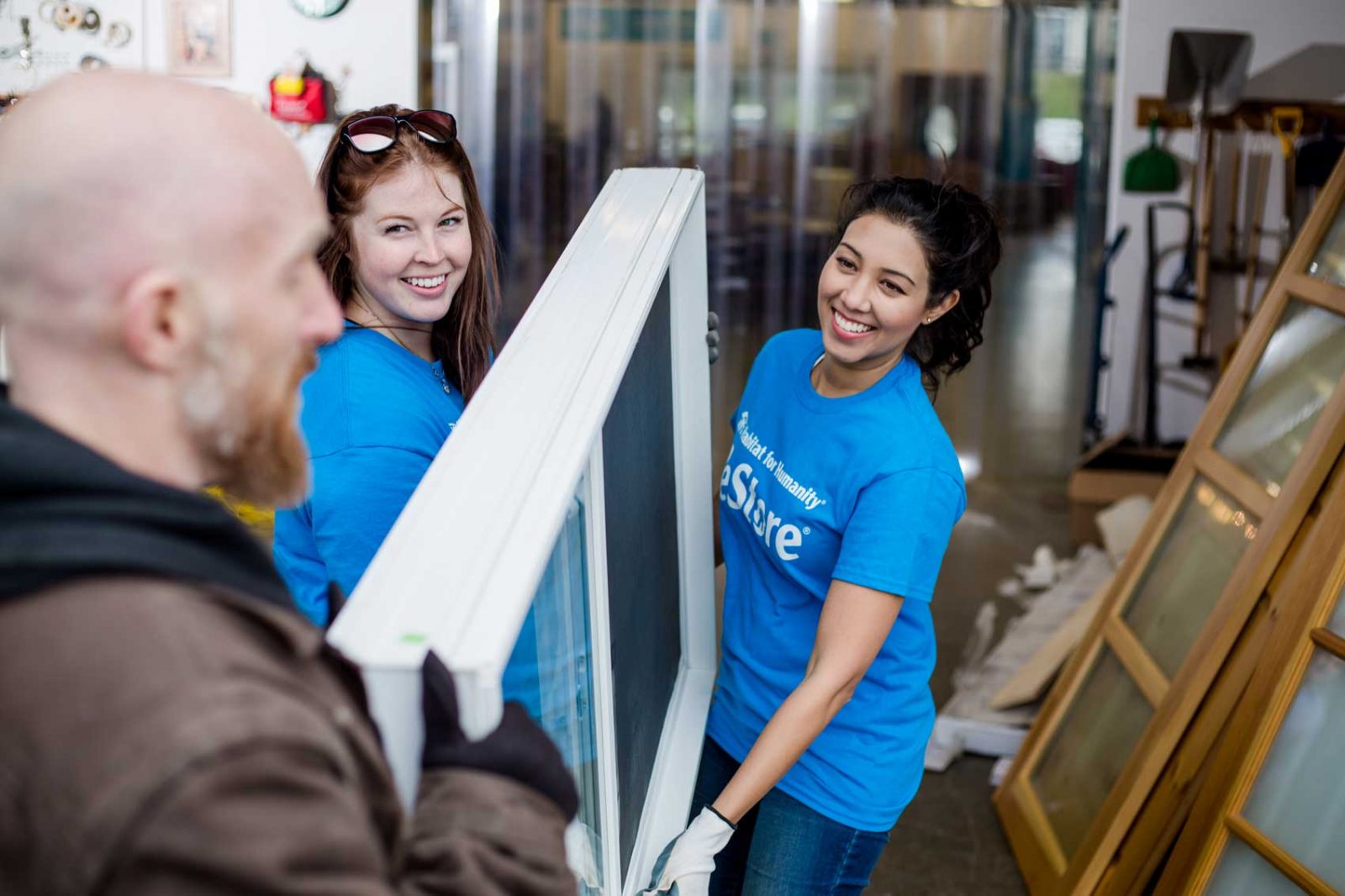 interested in volunteering?
The Habitat for Humanity ReStore needs volunteers! If you have a few hours a week to help your community, we need you! Volunteers say that working at the ReStore is a fun and practical way to do good, and really make a difference in the lives of families.
The ReStore needs drivers, floor personnel, cashiers, pricers, greeters, strong-bodied men and women to lift and move goods, people to freshen goods for sale and more! ReStore staff and volunteers will give you the training you need to do your job safely.
ReStore location:
323 Kenmount Road
The ReStore hours of operation are:
Monday – Saturday: 9:00am – 5:00pm
Sunday: Closed