Through our unique affordable homeownership program, we offer families a hand up, empowering them to build strength, stability and self-reliance.
become a habitat homeowner

Is your family looking for an affordable way to buy your first home?
At Habitat for Humanity NL we help families move into places they can call home, and build strength, stability, and self-reliance through affordable homeownership.
An affordable mortgage facilitated through Habitat NL brings homeownership within reach for an increasing number of families that are being priced out of the market.
The Habitat homeownership models helps working families realize their dream of owning a home. Families purchase their home at the fair market value, and commit volunteer hours to help build Habitat homes and community connections.
Habitat homeowners will obtain an affordable interest-bearing mortgage for less than $175,000 from our financial partner, and an interest-free second mortgage from Habitat NL. This second interest-free mortgage from Habitat NL is in place for 30 years. Total mortgage payments are set at 30% of the gross household income.
This model provides stability for the family, and the chance to build a secure future for themselves and their children. We provide families with the coaching, education, and support to be successful first-time homeowners.
To view our 'Expression of Interest' form, please click below.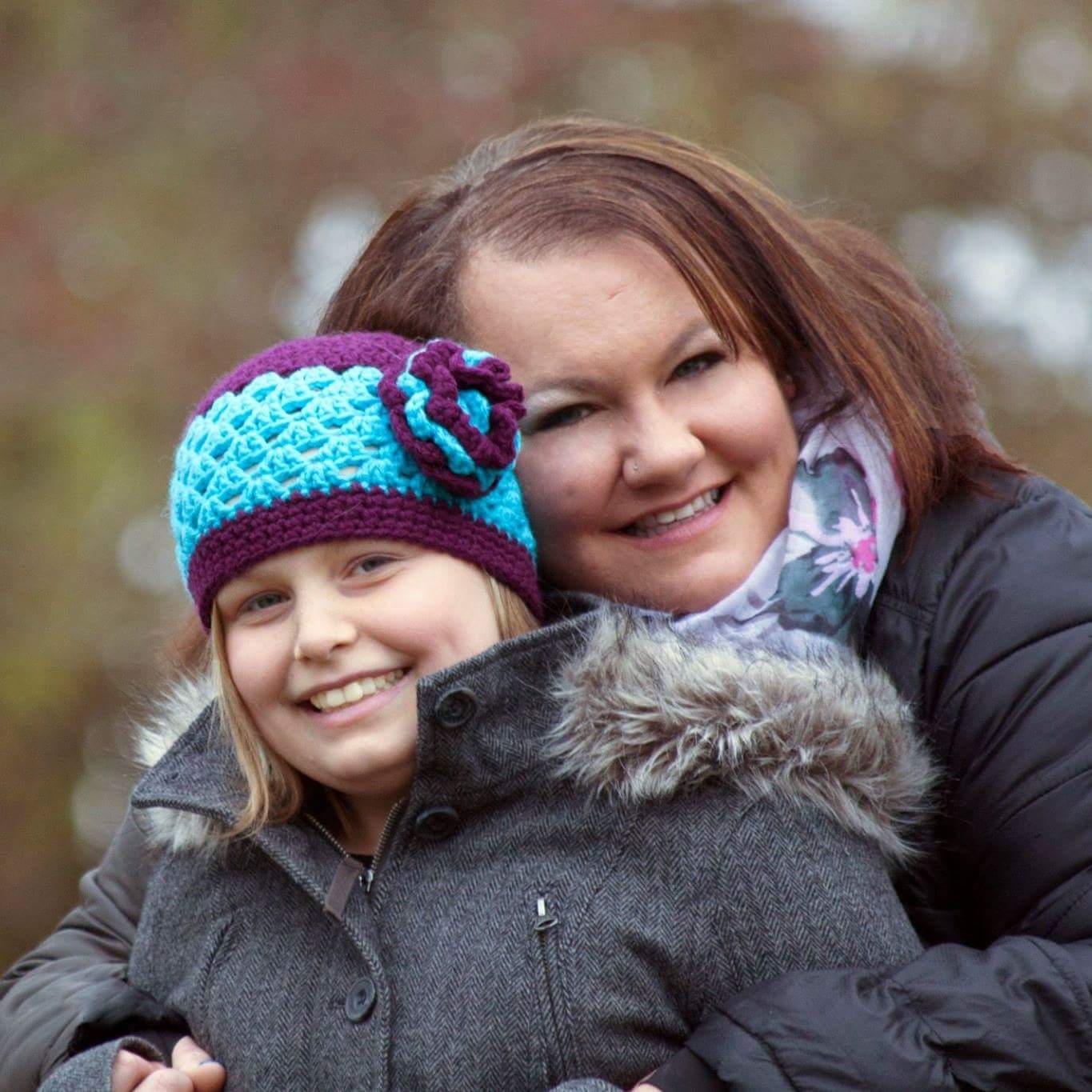 What do you need to know about becoming a Habitat for Humanity Newfoundland and Labrador Homeowner?
The following are Habitat for Humanity NL's minimum requirements. Families must meet these requirements to be considered for the Affordable Homeownership Program.
Applicants must have at least one child at or under the age of 13.
Everyone moving into a Habitat home must be a Canadian citizen or Permanent Resident.
Applicants and co-applicants must have lived within the build area for at least two (2) years prior to the date of application.
No bankruptcies – must be discharged at least three (3) years ago.
Potential applicants and co-applicants must be first time homebuyers.
Total family income before taxes (employment + half the child benefit + any other income) falls between $32,500-$60,000.
Successful candidates must have a primary, stable employment income that is full-time or equivalent. Employment Insurance, Income Support, Long-Term Disability, and/or Child Tax Credits alone are not sufficient sources of income.
Beyond the minimum requirements, Habitat for Humanity NL uses the following three principles to select partner families:
Ability to Pay an Affordable Mortgage
Families must demonstrate their ability to pay an affordable mortgage, sound financial management, and qualify with our mortgage partner though the following: 
Stable employment income that fits within our established income bands.
Responsible debt management.
Fair or better credit report.
The primary source of income for the family must be employment income. Supplemental sources of income (Child Tax Benefit, Employment Insurance, Child Support, etc.), may or may not be included and will be considered on a case-by-case basis.
The family's Gross Household Income must be sufficient to cover the cost of homeownership.
Applicants and co-applicants will be asked to submit several documents to support financial status, including but not limited to current employment proof, debt statements, a current credit report and asset statements.
Willingness to Partner with Habitat for Humanity
Each family approved for homeownership through Habitat for Humanity becomes a partner in our work, and as such are asked to help with a variety of initiatives that advance our mission.  
Be an ambassador for Habitat NL and represent our mission by understanding and agreeing with our model, and speaking about your experience with Habitat at events, through interviews, or in videos to promote our work in the community. Sharing your success helps promote Habitat NL so more families can be helped.
Contribute 500 volunteer hours towards the construction of our homes, and various other Habitat projects and initiatives before move-in.
Commit to Habitat for Humanity NL's partnership agreements and mortgage documents.
Attend homeowner information workshops.
Need for Affordable Housing
Habitat homeowners are also selected based on their need for better housing.
Families must not be eligible for a conventional mortgage and cannot own any real estate or property (ie., house, cabin, land).
Families will be considered for a Habitat home if their present housing costs are too high (for example if the basic shelter costs are more than 30% of the total household income).
Families will be considered for a Habitat home if their present housing is inadequate, overcrowded, unsafe or unhealthy.
Because of becoming a Habitat partner family and moving into a affordable home, our oldest child is halfway through becoming a vet assistant.
frequently asked questions
Q: How do I get a Habitat Newfoundland & Labrador (NL) application form?
A: Habitat for Humanity NL screens applicants very carefully, to ensure families can afford, are ready for, and can manage the commitment of owning a home.  The application process is thorough and will take several months.  The first step is to complete an Expression of Interest form.  This form is used to determine if your family meets our minimum requirements and can be found on our website.
Once submitted you will receive an email from Habitat NL letting you know about our next steps, or if you did not qualify.
Q: What is the Habitat NL application process?
A:
Once you have submitted an Expression of Interest form, if your family meets the minimum requirements, you will receive an email from Habitat NL. A formal Application package will be provided.
Submit your Application for Homeownership and all supporting documentation by the established due date.
Your family's Application for Homeownership will be thoroughly vetted by the Manager of Family Services and Family Selection Committee. Eligible applicants will be contacted to gauge continued interest and be provided with further information. If your family is deemed to be ineligible at this stage, you will receive a letter advising you of the same.
If your family is deemed eligible and you would like to continue with the process, a home visit and interview is scheduled with your family. It is important that all household members are in attendance during the meeting. The interview is conducted to assess your family's ability to pay an affordable mortgage, your willingness to partner with Habitat NL, and your need for affordable housing.
Habitat for Humanity NL staff, along with Family Selection Committee recommends your application be rejected, deferred, or accepted. If your application is accepted, a recommendation is made to our lending partner.
A financial package is created, and you meet with our lending partner to obtain mortgage confirmation.
The Chief Executive Officer of Habitat NL and Board of Directors then examines the recommendation and either rejects, defers or accepts your family to become a Qualified Future Homeowner.
Your family will be notified in writing that you have been approved as a Qualified Future Homeowner.
Q: Why didn't I qualify?
A: There could be a few reasons why a prospective homeowner does not meet the requirements. Please remember to review our eligibility criteria to learn about the minimum requirements before filling out the Expression of Interest form. Common reasons for not meeting the program requirements are:
Debt to income ratio is too high, credit score is too low, and/or income is above or below the affordability limits.
Family size is smaller or larger than the unit size available.
Less than 2 years of employment experience, and/or unstable employment (casual, term, or contract employment).
Income is from self-employment.
At every step in the process, if your application is deferred or rejected you will receive this information in writing, and an explanation will be provided.
Q: How long does the process take?
A: The average process time from completing the eligibility questionnaire to having your application approved by Habitat for Humanity NL is 3-6 months.
Q: When are Habitat homes ready for move-in?
A: Before Habitat Future Homeowners can move into their home, the home needs to be built and ready for occupancy, and your 500 volunteer hours needs to completed.
Q: What are Income Thresholds? What is household income?
A: Habitat for Humanity NL has established clear income thresholds. Families – regardless of family size – must have a TOTAL household income between $32,500 and $60,000. These income bands are based on census data for our area and will be revised annually. We try to establish income thresholds that set our families up for success.
Household income is the combined gross (before tax) income of all members of the household + half of the child benefits.
Here is an example of a household income: Mary earns $37,000 a year as social service worker. Jack earns $27,000 working in finance, and they receive Child Benefits of $9,000 a year. Their gross household income would be $68,500 ($37,000 + $27,000 + $4,500). This household would meet our income thresholds.
Q: Does the mortgage contain an interest component?
A: Yes. Homeownership mortgages currently offered by Habitat NL include an interest component. We partner with a reputable financial institution to provide a discounted rate on a bank mortgage of approximately 50% of the home value, while the remaining 50% of the home value is financed by Habitat interest-free for 20 years. The monthly mortgage payment by a Habitat homeowner is less than half of what homeowners would pay in the open market on the same home.
This new model will see improved, long-term benefits for families while ensuring Habitat for Humanity can continue to serve even more local families in a sustainable and effective manner.   
Q: Why do I have to have a child?
A: The strength, stability, and self-reliance that owning an affordable home provides will have the greatest impact on households with children.
The stability that affordable homeownership provides is an opportunity for children to be healthier, to do better in school, and to reach their full potential. Focusing our limited capacity to build homes on families with children helps this generation, and the next.
Q: What is involved in the required volunteer hours?
A: Habitat NL requires each family to commit to 500 volunteer hours. There is no financial compensation for these volunteer hours. Volunteer hours accumulate once the family has officially been selected to join the Affordable Homeownership Program.
Examples of how to accumulate volunteer hours include: working on the Habitat build site to construct one's own home or the homes of others; participating in Habitat media campaign and fundraising events; office work; volunteering in our ReStore; attending homeowner training workshops as well as local community volunteerism.
Children can contribute to volunteer hours through school grades and activities. There are limits set on the number of hours family members can volunteer on any one activity so that volunteer hours are spread across various activities.
Up to five additional family members (other than those who will be residing in the home) and/or friends can also contribute to the required hours.
We respectfully acknowledge the land on which we gather as the ancestral homelands of the Beothuk, whose culture has been lost forever and can never be recovered.
We also acknowledge the island of Ktaqmkuk (Newfoundland) as the unceded, traditional territory of the Beothuk and the Mi'kmaq. And we acknowledge Labrador as the traditional and ancestral homelands of the Innu of Nitassinan, the Inuit of Nunatsiavut, and the Inuit of NunatuKavut.
We recognize all First Peoples who were here before us, those who live with us now, and the seven generations to come. As First Peoples have done since time immemorial, we strive to be responsible stewards of the land and to respect the cultures, ceremonies, and traditions of all who call it home.
As we open our hearts and minds to the past, we commit ourselves to working in a spirit of truth and reconciliation to make a better future for all.